We inherited the house from my great uncle and decided to create a retreat for our guests that is also a place to meet - simply "a good place to be".
With its location in Scharnitz, the gateway to the Karwendel, the AuraK is an ideal starting point for walks, hikes, bike tours and a variety of sports activities. 
At the same time, it was important to us to create a meeting space where work teams, companies and other communities can also be creative in a pleasant atmosphere.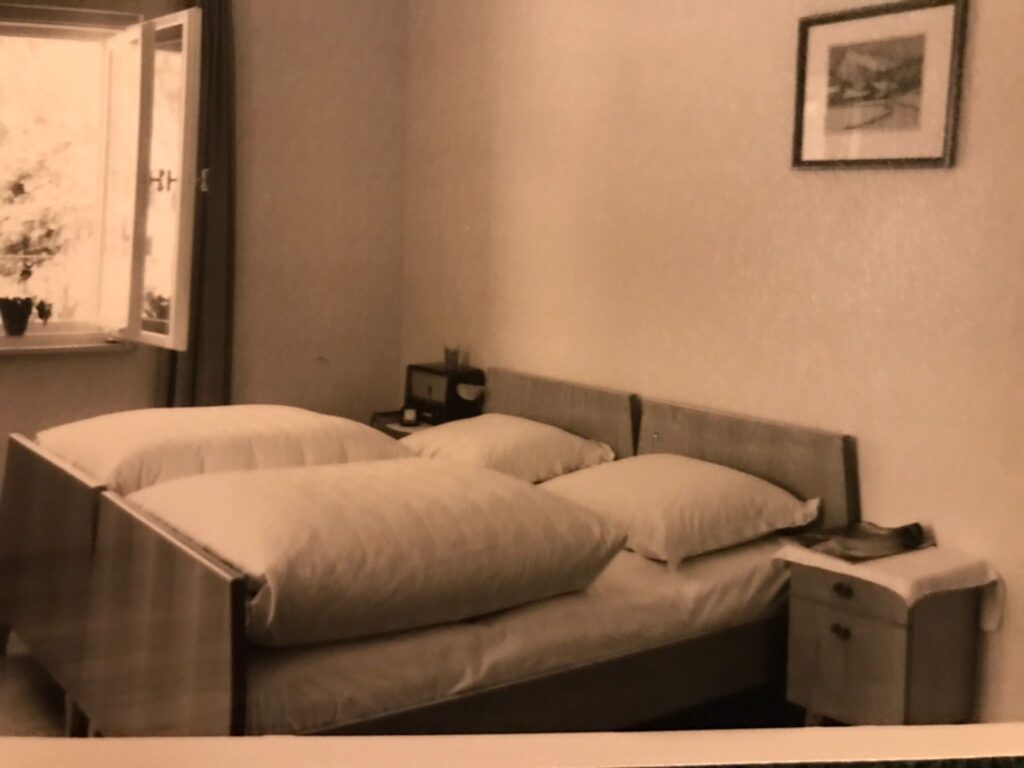 In order to preserve the aura of the building, we renovated and furnished the main house - our VILLA64 - in the elegant style of the 1960s. 
At the same time VILLA64 got a little sister - our CHALET21 - a new building in wooden construction, which combines the atmosphere of a traditional but contemporary interpreted barn with modern design.
In everything we do, we strive for sustainability and regionality, the interconnectedness of the AuraKarwendel with the village and its development is of great concern to us.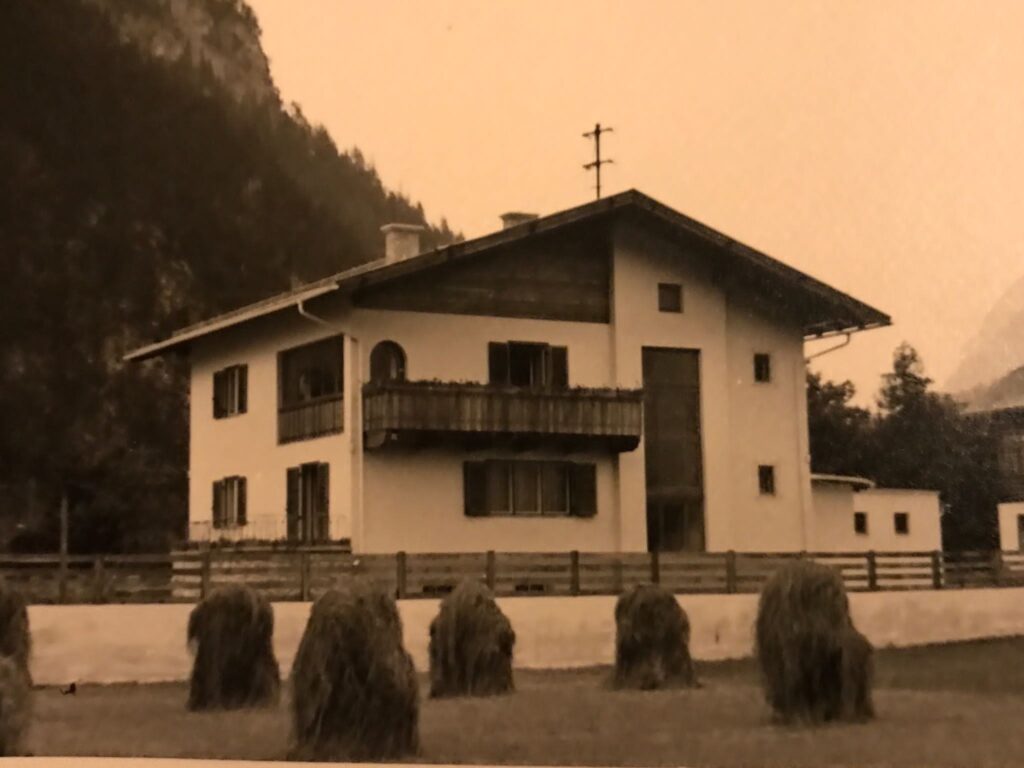 The houses are connected on two levels by a glazed staircase. and can be rented individually or flexibly combined for up to 24 people. 
The special room conception, the multimedia equipment, the ideal traffic connection and the proximity to nature offer themselves apart from the use as vacation accommodation, also for a combined work and vacation stay, keyword Workation as well as a special location for seminars and Workshops.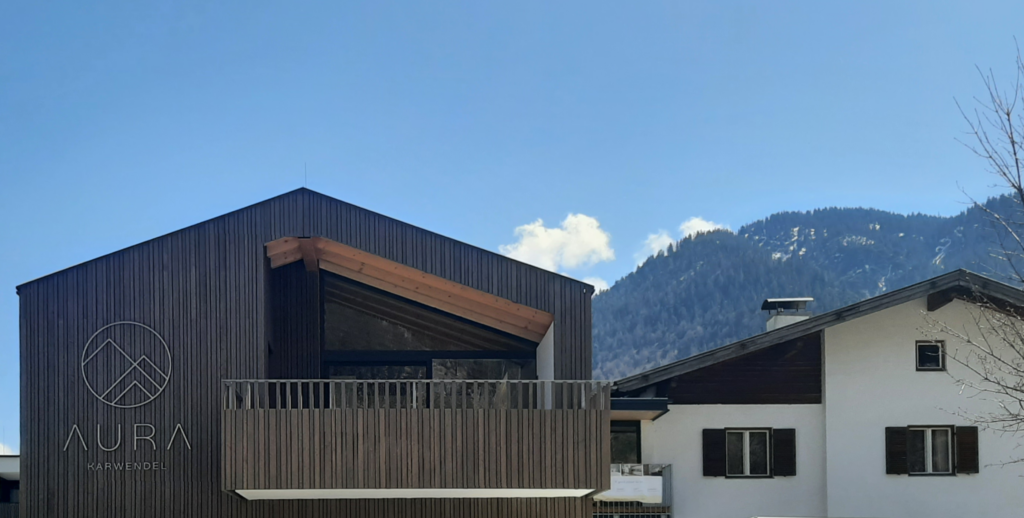 The living level of VILLA64 and CHALET21 are accessible without thresholds via the staircase and each have a ground-level bedroom with barrier-free access to the bathroom.
In the basement is our wellness area for beauty treatments, massages and yoga classes - in cooperation with our local partners.
The AuraK is located in the center of Scharnitz on a 1400sqm property.
The touristically well developed Olympiaregion Seefeld offers many possibilities for sportive and cultural activities, shopping possibilities and restaurants for every taste. The village of Mittenwald, famous for its colorfully painted houses and violin making history, is ten minutes away, Garmisch Partenkirchen and Innsbruck 30 minutes. Munich International Airport is two hours away - all times are based on normal traffic conditions.
The Karwendel Nature Park Information Center is only a walk away from our house.
The entrance to the extensive cross-country skiing network of the Olympiaregion is directly across the street. Hikes and bike tours can be started from the house. Scharnitz also offers opportunities for climbing, kayaking, snowshoeing and ski touring.
The ski resorts Rosshütte, Gschwandtkopf and Kranzberg, the biketrail Katzenkopf and the indoor swimming pools/saunas Seefeld and Leutasch can be reached in just ten minutes by car (or e-bike), in winter the ski bus is recommended.
And for cooling off in summer, you can take a dip in the Isar River - it rises near Scharnitz - or in one of the crystal-clear mountain lakes in the area.